Yet there still exists that faint image
of sunsets over the mountains,
sunrise across the ocean and long
walks hand in hand.

Your laughter I still hear.
It falls gently on my ear and
echoes in my mind as I sleep.

In dreams I still see your smile,
feel your arms as they fastened
tightly around me.

The beauty of who you were and
who you are still lingers in my
soul's spirit…and I remember you.

Our time did not come
but perhaps somewhere
in another place and time
we still walk on the beach,
we still laugh together,
Our friendship survives.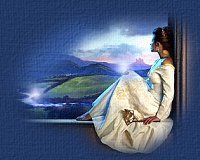 © Copyright Brenda Hager, July 2002

Do not use or reproduce without permission



""When the heart sings and the spirit soars,

the music of life is complete."

bkh - October 99


"Love is the music the heart sings best."


"To bring you laughter each morning and warmth at night...

would bring me joy at all hours." :c)



























This page has been visited by friends times.




View The Kays Guestbook